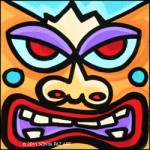 Sonya Paz has owned her own exclusive gallery space since 2002. We have moved our gallery and studio location, we are presently taking studio visits by appointment. In the meantime if you need to contact us immediately, please contact us at 408-378-5000.
Sonya Paz Fine Art & Design
Phone: (408) 378.5000 in Northern California
Phone: (209) 500.1991 in Central Valley
Gallery & Studio Hours
Our online store and web is open 24 hours a day. If you are in the Northern California bay area and would like to make a studio visits by appointment, please call or send us a request!
---
Subscribe to be on our VIP newsletter list
---
Contacting us!
If you would like to contact Sonya in regards to a specific artwork located in one of the galleries or inquire to have a commissioned piece of artwork completed, please feel free to contact us directly – we answer emails within 24 hours.
We are here to assist with any special requests you might have. By completing our secure on-line inquiry form will insure a quick response to your question or inquiry!